Welcome to Diet2nourish
Online Healthy Diet Clinic for a happy, healthy and fulfilled life.
Our programs and the best nutritionist in Delhi will help you in providing Natural and Healthy solutions for your health issues which can be easily assimilated with your daily routine, schedule, lifestyle and taste buds. It is easy to get a diet but the challenges comes when one start following it and have to stay on track for your health journey. We will walk hand in hand with you in your Health Goal journey and will help you in maintaining and sustaining your health goal results with our evidence based nutrition techniques. We focus on understanding the basic root cause of your issue and will help you provide the best solution which you can easily accept and follow. We understand the importance of your time in order to manage your work and home, so we provide all the solutions through Online communication with you over the telephone consultations, video consultations, text message, whats app, emails.
Our programs may target on Weight loss, Weight Gain, Diabetes management, PCOS/PCOD, Digestive Issues, Thyroid Hypertension, Healthy Heart, Pregnancy and Lactation, Post Pregnancy Weight, Kids Nutrition, Liver Disease, Keto diet, Renal/Kidney Issues, Gluten/Lactose Intolerance,and many more.
Connect with our Best Dietician Expert in Delhi and learn the art of mindful eating and healthy living.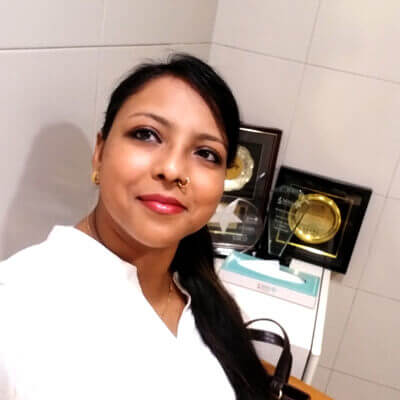 About Me
Priyanka is one of the best Dietician Specialist, Diabetes Educator and health and wellness expert in Delhi.
She completed her Masters in Nutrition and Dietetics, done Certification in Diabetes Educator course, became Life time member of Indian Dietetics Association and have nearly ten years of experience in her field.
As she says "It's not only about losing weight and becoming thin and everyone should focus on a healthy living and fulfilled life."
She believes that the calories and nutrition management should go hand in hand in order to maintain a healthy and a balanced life. If someone wishes to make a true connection between health and happiness, one should always try to create a balance between his healthy eating, being a little physically active and having a positive mind.
She is not only the top weight Loss Dietician and Nutritionist in Delhi but also the best clinical nutritionist in Delhi. With her guidance and hand holding you can learn not only to lose weight but also to manage your life style diseases. She uses her experience, knowledge and skills to help achieving your health goals.
Join in if you wish to consult Dietician Online and to learn more about healthy eating and staying happy.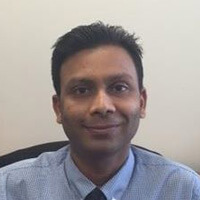 I am living in USA from past 12 years and have been really busy with my studies, jobs and household activities. In all that I have lost count on my healthy eating and started eating whatever comes easy and cheap. But then I realize that I am losing my health. When I consult with Priyanka, she helped me understand that how I can eat healthy even when I am very busy and have less of resources. She planed my diet as such that I gained my healthy again slowly, hair fall stopped, feel more energetic and active, and sleep well. Thanks to Priyanka I now manages my health and feel healthy and happy.
Dr Hitesh K Agarwal
Assistant Professor (South Carolina, USA)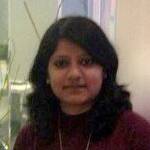 My main healthy goal was to lose weight and stay healthy. Priyanka helped me understand the real meaning of food and health. She help me to change my bad eating habits and helped me reducing my weight without compromising on my daily schedule. Now I know how to maintain my weight and stay healthy.
Dr Pratibha Ranjan
Physical Therapist (Michigan, USA)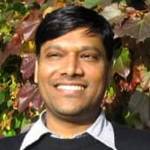 I wanted to know that how I can manage my health because I was very much busy in my job and did not had time to eat healthy foods. I always use to look for some easy solutions for my balance eating. Priyanka helped me understand that how I can manage my balance eating and stay healthy and can prevent some life style disorders. Thanks to her now I can manage my balance nutrition.
Vipin Mittal
CBI Officer ( Delhi)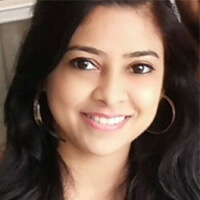 I am a home maker and a mother of 2 boys. I had lost hope to ever lose my weight because I had no time for myself. But then when Priyanka provided me a diet plan, it was so simple and practical. I didn't had to prepare separate meals for my dieting and still I lost a good amount of weight.
Geetanjali Bhardwaj
Merchandiser (Delhi)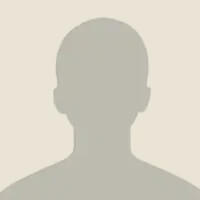 I am a complete foodie and have a sweet tooth and had resigned to being overweight for life. I was scared to work with any dietician. But when I had a word with Priyanka, she explains that how her diet is calorie based and she will give me Desserts and cheat day in between my diet to eat, I was impressed. Even chaat has been incorporated in my diet on a regular basis. Even with all this I have lost 8 kgs and 2.5 inches from my waist. I am still following her diet.
Hemlata Thakur
Home maker (Delhi)
I am a sales manager and I have to travel a lot for my work. I had to stay 4-5 days in a week in hotels and had to eat whatever is available. Of course I had no time to exercise. This made me gain a lot of weight and belly fat. Then I got chance to get a diet plan from Priyanka, and it changed all my lifestyle. Today not only I have lost my extra weight but I have also lost my extra belly fat. She changed the way I think of food. Now I know how to manage my healthy eating while I am traveling and working.
Harkesh Singh
Technical Marketing Manager (Pune)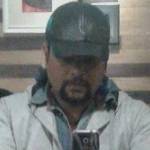 My focus was not on losing weight but I wanted to stay fit and healthy. Priyanka gave me a diet plan which was not only customizes as per my taste and choices but also was very simple to cook and eat. As I am living alone away from my family because of my job, it was very difficult for me to eat healthy. I had not much time to cook and was not feeling good in eating outside all my meals daily. She gave me simple and practical solutions for my problems.
Varun Gupta
Mechanical Engg (Jaipur)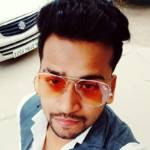 I always had a week digestion and had a lot of digestive issues since many years. I didn't know what wrong I was doing in my daily eating. But when Priyanka explained me how digestion works and how can I make mine better I was surprised. I tried her diet for 1 month and I am glad I did. Today not only my issues are resolved but also I can eat my choice of foods without fearing of getting troubles in my stomach. Also I feel more energetic and happy with my body.
Vinod Maurya
Senior Merchandiser (Delhi)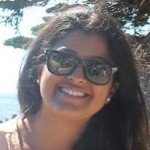 Your detox plan was amazing and gave me so many good results. I had great energy all day and feel so fresh. Thankfully, I had a lot of options to eat and not just fruits and vegetables and juices. At first I didn't expected it will give me much results but I saw changes in my energy, sleep and skin. Also I lost 5 kgs in just 40 days.
Samriddhi Goyal
Production Assistant at NDTV (Delhi)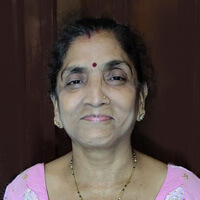 I was suffering from Pre-diabetic condition. My health goal was to reduce my blood sugar levels so that I do not need to go on insulin. With Priyanka I was able to not only control my blood sugar levels but also maintain a good health. She taught me how to manage my food habits and control my cravings for sweets and oily foods. Thanks to her I do not have to take any medicine for diabetes.
Sharda Jaiswal
Home maker (Mumbai)
I am a diabetic patient and was having breathing difficulty because of my weight. My doctor suggested that you should start some exercise so that you can lose some weight and you would be able to manage your health issues. But even when I started walking there we not many improvements. Then I consulted with Priyanka. With her diet plan, I was able to lose 6 kg just in 1 month and my stomach issues were all gone. Also, I felt more energetic and light. Her easy and simple diet made me more motivated to lose weight and become more healthy.
Kiran Singh Tomar
Wife of Narender sigh tomer ,Minister of agriculture & Farmers welfare
VVIP Client
Priyanka is Dietitian of Mrs.Kiran Tomer, Wife of Narender Singh Tomer , Minister Of Agriculture & Farmer Welfare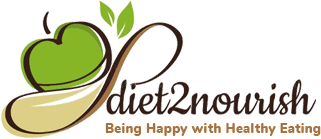 Diet2Nourish is an Online Diet Clinic and the best platform for you to get the perfect customized diet plans and healthy tips as per your Health needs by the best Dietician in India. Priyanka hand holds with you in your health journey and with constant follow ups and regular communications through talks, chats, video calls provides you the satisfaction of positive and sustainable results in your health.