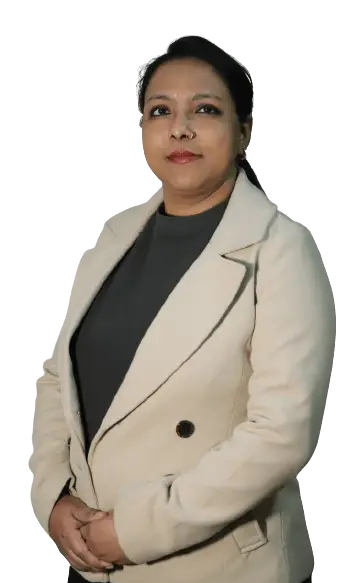 Expert dietary Counselling from the Best Dietician in Delhi
The best dietician in Delhi, Dt. Priyanka Jaiswal has a unique outlook on life. She suggests," Make a positive connection with the healthy food you eat for proper nourishment of the body."
Moreover, Dt. Jaiswal believes in excusing the toxic diet mentality and choosing an intuitive eating methodology. She has implemented her own ideas to give assured results to her clients.
Being the best dietician in Delhi, Dt. Jaiswal has been a part of more than a thousand weight loss journeys. In addition, her treatment strategies are very effective.
Diet2nourish
Our Diet Programs
What can the Best Dietician in Delhi help you with?
Dt Priyanka is the solution for all your health problems. With her top-notch counselling skills, she mentally encourages you to follow a healthier lifestyle. In addition to this, her efficient diet plans are result oriented. Improvement is seen within the initial weeks of following her guidelines..
For Consistent Good Health
Health is the greatest gift you can ask for. Dt Priyanka Jaiswal ensures that her clients are always in the best shape. Moreover, she promotes eating healthy habits so that even healthy people can stay healthy.
To consult a dietician, you do not have to be unwell or unfit. Moreover, healthy people can see a nutritionist for consistent good health.
For athletic, sports and gym diets
Dt Priyanka understands the needs and nutritional requirements of athletes. Therefore, she has special strategies and plans for gym freaks, sportspeople and athletes. These diet plans will meet their nutritional criteria and help them to stay fit for their practices.
Variety of medical conditions
Irregular body conditions can be controlled or reversed by an appropriate diet. This is because you are what you eat. With certain changes in diet and lifestyle, any medical condition can be avoided, controlled or reversed.
Given below is a list of medical conditions that the best dietician in Delhi can help you with:
Diabetes is seen in two forms. Diabetes type one and diabetes type two can take a serious turn if not taken care of. Dt Jaiswal can create awareness about what to consume and what not to eat through a proper diet chart.
Thyroidism is also seen in two types. They are hypothyroidism and hyperthyroidism. Both of them can be controlled by an appropriate diet.
Dt Priyanka is capable of helping her clients with any given heart condition. With her special diet, she helps her clients who struggle with heart conditions.
Nephrotic Syndrome, Kidney Damage and Kidney cysts are some of the known renal problems. Dt Priyanka has a solution for each one of them.
Dt Jaiswal does not believe in eliminating allergic food from the diet. She rather states the various alternatives to that food. This will enable you to get all the essential nutrients out of the food that you are allergic to.
Due to improper eating and poor food choices, weight management is a concern for many people. The majority of the population struggles with this problem. Dt Priyanka is an ideal dietician that can help you if you are struggling with this problem. Furthermore, this is why she is known as the best dietician in Delhi.
Her diet charts are personalized and available in different caloric values. In addition, she can help you with faster weight loss or weight gain.
Moreover, with her weight management counselling, she explains the science behind weight reduction and management.
Struggles with weight loss
Losing weight can be a hard nut to crack for some people. However, now calm down and consult Dt Priyanka Jaiswal. She has different calorie deficit diet charts for different weight goals.
Struggles with weight gain
As much as losing weight is a problem, putting on some kilos can also be troublesome for people. Various reasons can lead to malnourishment or being underweight. In addition, Priyanka Jaiswal has calorie-rich diet plans that promote weight gain healthily. Moreover, her diet plans are free from unhealthy and trans fat that can lead to health problems later.
Growth and development of children
Modern-day parents struggle with the healthy development of their children. But Dt Jaiswal has put an end to their struggles. She devises children-friendly diet plans. They are rich in nutrients and proteins to support the proper development of the children. Moreover, she helps growing children of all age groups.
Due to her hospitality, children love visiting her and talking to her about their food choices.
How did diet2nourish become the most consulted clinic?
In current times, diet2nourish is one of the leading nutritional clinics in the country. Dt Priyanka Jaiswal serves as the chief dietician and co-founder of this clinic.  With her expertise and professionalism, diet2nourish has been a part of more than five thousand fitness journeys. The best dietician in Delhi and her well-coordinated staff always create a hospitable environment for clients.
Reasons to consult Dt. Priyanka Jaiswal above every other nutritionist
How can the Best Dietician in Delhi help you in achieving your health goal faster?
Getting a dietician is the best way to avoid a doctor. This is because a dietician will guide you regarding your nutritional status.
Dt. Priyanka being the best dietician in Delhi can help you in achieving your goals faster.
Working Process
How it helps you stay Healthy
Dr Hitesh K Agarwal
Assistant Professor (South Carolina, USA)
I was not able to lose weight. I tried a lot but it was of no use. Then I consulted Priyanka, ma'am. I saw her review online. She gave me a diet plan and I could see results within the first month. I lost 2.5 kgs in the first month. Now I am completely fit. She is the best dietician in Delhi.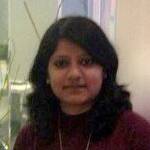 Dr Pratibha Ranjan
Physical Therapist (Michigan, USA)
I am a working woman in Delhi. I had no time for myself and was underweight. My friends used to see Dt Priyanka. So one day I decided to go too. That turned out to be the best decision. She prepared a diet chart. We also had counselling sessions. Now I am healthy because of the best dietician in Delhi.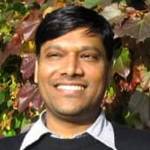 Vipin Mittal
CBI Officer ( Delhi)
Dt Priyanka is the best dietician in Delhi for real. My grandmother suffered from diabetes and kidney problems. But Priyanka ma'am managed her condition. My family has been consulting her for more than a year now. The health status of my grandmother is improving and it is all because of Priyanka ma'am.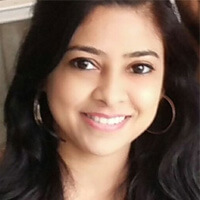 Geetanjali Bhardwaj
Merchandiser (Delhi)
Since childhood, I was always struggling with eating problems. I was always munching on something or the other. This led to massive weight gain. My parents made me consult the best dietician in Delhi, Priyanka Ma'am. She explained to me the true meaning of health. With her counselling, she freed me from my eating problems. Moreover, her diet charts and guidelines made me lose 17 kgs in one year.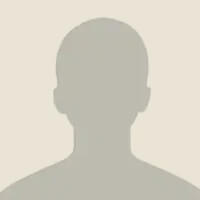 Hemlata Thakur
Home Maker (Delhi)
Dt Priyanka is totally amazing in her work. I have referred her for weight loss to everyone in my circle. She made me lose 10 kilos in just three months. I am in shape now. It's all because of the best dietician in Delhi. Moreover, her clinic is very client friendly and well-oriented.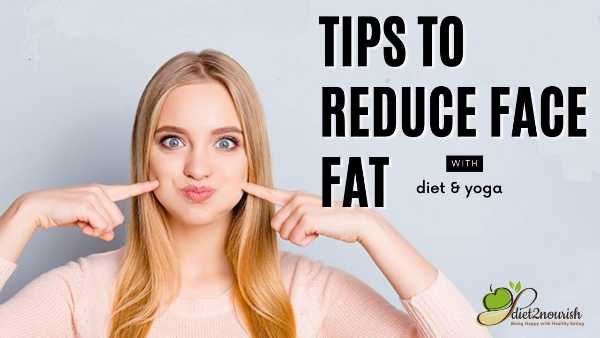 March 23, 2023
Fat is an essential part of being healthy but excessive fat in the body causes serious health issues.…
Well structured and well organized." "I found really best dietitian in Delhi very good and learnt a lot that has benefitted my goal in life."
KK Entertainment Vlogs Vlogs
2023-04-03
This is the best diet clinic I have ever dealt with. Their dieting tips are so helpful and I improved myself. thanks
Thank you so much priyanka mam for best diet. I am so so happy with the results. Thanks again
My grandfather has been diagnosed with a couple of medical health conditions and along with medications, the doctor asked us to keep a track of what he eats. We asked the doctor to recommend us someone and he said diet2nourish. We checked the reviews and they were all positive. So, We went to dietician Priyanka Jaiswal at diet2nourish and she treated my grandfather with a proper diet plan. Since he is a pure vegetarian, Priyanka ma'am made a pure veg diet chart and all his medical conditions have been in control. Priyanka ma'am still keeps in check to know his condition.
I was very concerned about my child's development since he was born underweight. His health has been fine but he still was underweight. He is now 12 years old and still does not weigh much. It's been more than a month that I went to diet2nourish clinic where they introduced me to Dt. Priyanka Jaiswal. She made a diet chart from the simplest food items that are easily available and I made my son follow it. Even though it has been only one month, my child has already gained two kgs. I believe in her diet plans and her treatment and I credit her for that.
I needed proper guidance from a dietician which is why I went to diet2nourish. I have been working out since quite a while and realised that workout consists of 50% exercises and 50% of diet. I went to diet2nourish because their chief dietician Priyanka Jaiswal is a well known nutritionist. She prepared a special diet chart for me which met my daily requirements for proteins and carbohydrates. I must admit, her recipes are very good and her diet chart did wonders for my body. I highly recommend diet2nourish as this is the place that can help people transform into a healthier person
Vandana Thakur
2023-04-02
Going to diet2nourish clinic was the best decision of my life. My child was a fussy eater and did not eat anything good. But with the help of nutrition counselling by dietician at diet2nourish, Priyanka Jaiswal ma'am, my child eats proper meals that he loves. Priyanka maam is so good and friendly with children that my child awaits our follow up with her. She gave a proper diet chart consisting of food items loved by children. She is the best dietician even for growing kids and children.
The Diet2nourish clinic was a recommendation of a relative and hearing positive reviews I decided to consult this clinic and came across their chief dietitian Priyanka Jaiswal. She has helped me so much to lose weight and get in proper shape. Even I myself have recommended it to my friends. Priyanka ma'am has been so helpful and mentally motivated me so much. Every staff member in this clinic has been so kind, helpful and friendly. It's been a month since I have started my transformation. I am still on my fitness journey and in a while I will achieve my goal for sure!