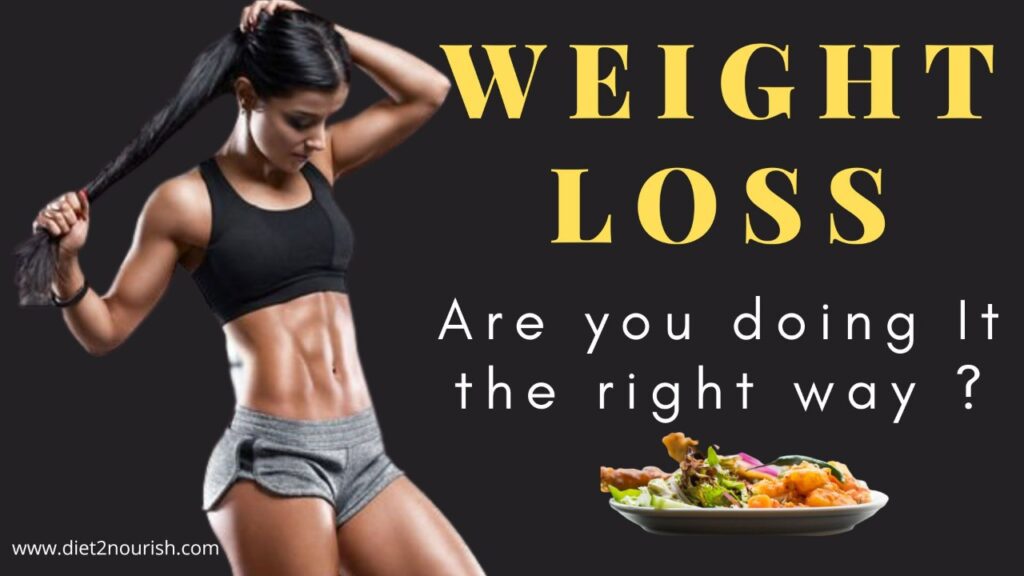 Best Dietician For Weight Loss
This era has brought upon us a busy work schedule, inactive life style, too much stress and tension which is leading to an unhealthy body and constant increase in your body weight. Everyone is desperate to stay fit and healthy so that you can enjoy your life and can represent yourself in society.
If you are searching for best dietician near me for weight loss and looking for weight loss dietician that means you are already tired and frustrated with dieting or starvation and too much of exercise to reduce weight.
But nothing seems to be working for you. You do diet and exercise and reduce weight but it keeps coming back or even you gain more than what you have lost already. There is so much on social media these days which makes you all confused and in doubt about the best and easiest way to lose weight.
If all this is true then Diet2nourish is the best online weight loss clinic and solution for all your weight-related problems. With years of experience and with simple yet effective diet programs designed by the famous dietician in Delhi, Priyanka Jaiswal, weight loss consultant online, you will learn the way to live a healthy and happy life.
Do not give up yet. Keep reading and find out how our weight loss dietician in Delhi will go hand in hand with you in your weight loss journey. Following is our methodology for weight loss:
Our first step will be to understand the basic root cause of your increased body weight.
Assessment will be done for your body type and health needs
Unique and customized OBESITY AND WEIGHT LOSS Diet Plan as per your body type, routine and taste buds
Diet plan will be based on Indian meals and menus and will be very simple, easy to follow and in your budget.
Day to day tracking to review your food intake and weekly calls to monitor your progress
Will help you to fight with your unhealthy foods and sugar cravings
Provide you more options in foods as per your choices and tastes
No product or supplements will be given to you
No need to starve or to eat unwanted foods
Get positive results and sustain your achievements
With all these techniques and methods and with our Dietician in Delhi for weight loss, we not only help you in your weight loss but also let you enjoy your life. With our best nutritionist in South Delhi for weight loss, you will learn the art of eating healthy and maintain your healthy routine and schedule.
Over the years, you may have heard numerous wacky advice about weight management and shedding those extra pounds, whether taking certain weight loss supplements or going on fasting. With tons of misguided information available for weight loss, there are also various types of legitimate strategies for healthy weight management that are backed by scientific research.
Leading a sedentary and unhealthy lifestyle (stress, smoking, alcohol consumption, and physical inactivity) are some of the fundamental reasons for being overweight.
Obesity is a condition characterized by the accumulation of unwanted fats in the body that can give rise to various diseases like hypertension, hormonal issues, type 2 diabetes, etc. Therefore, the best way to clarify all the myths and doubts about weight loss and unravel the secrets of healthy weight loss is to approach a certified dietician for weight loss or a nutritionist for weight loss. If you are confused about whether to choose a dietician for weight loss or a nutritionist for weight loss, we will shed light on some of the essential tips for healthy weight loss recommended by the best dietician for weight loss and the best nutritionist for weight loss, enabling you to make your choice with ease.
How can a dietician help you to shed those extra pounds healthily?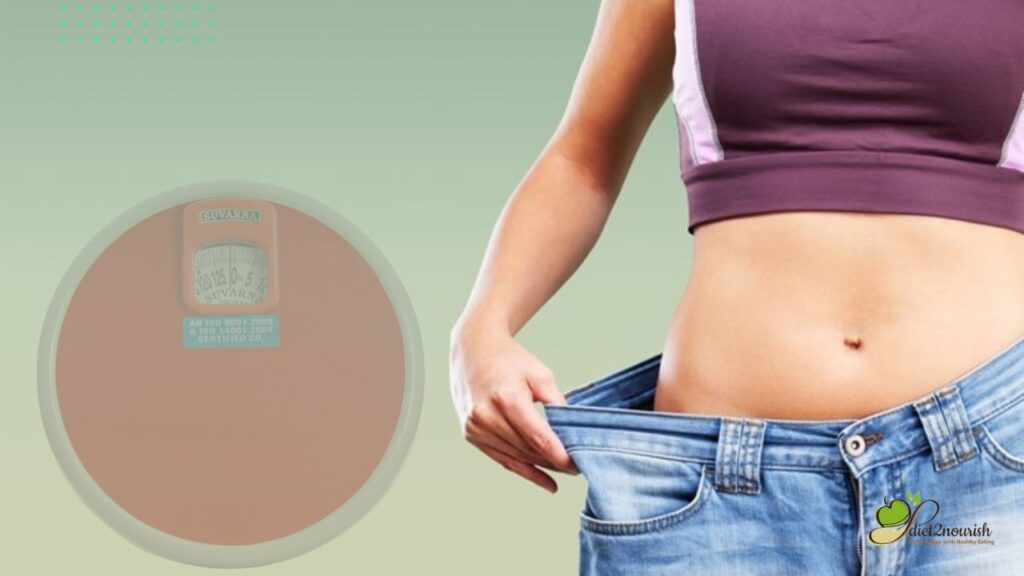 What works well on your best friend might not be that beneficial to you. Therefore, a dietician can have your back in unravelling your weight loss journey is by designing a personalized dietician plan for weight loss. The dietician will prepare a diet plan catering to your current health condition, any allergies, underlying illness, and lifestyle habits. An approach called the nutrition care process is used by a weight loss dietician while crafting your diet plan, which includes nutritional assessment followed by nutrition diagnosis, nutrition intervention, and nutrition evaluation.
Help you cut off toxic relationships with food: Some people have an unhealthy or toxic mindset related to food habits, making them ill or overweight. Here a dietician can make them understand their relationship with food. It helps them know the impact of different foods on the lifestyle, eating mindfully, managing the guilty pleasures related to food, and so on.
Help you spot the cause of certain underlying diseases related to nutritional deficiencies: It is crucial to consume a balanced diet loaded with all nutrients, vitamins, and minerals. But it is hard to determine whether you are taking a balanced diet or not. In many cases, the deficiency of minor nutrients can lead to significant shifts in your body. The dietician assists you in spotting certain nutritional deficiencies and uncovering the missing nutrients in your current diet.
Once you have registered with the best dietician for weight loss, you and your dietician will work on setting up your goals and duration for losing weight that is suitable to your body type and lifestyle as well as your tastebuds.
The best dietician for weight loss will never provide you with crash diets and make specific false claims that you can lose weight within a day or two. Instead, a good dietician will encourage you to healthy eating so that you do not have to starve yourself and deprive your body of essential nutrients. After crafting a diet plan for you, each week, the dietician for weight loss will perform a body analysis and modify or upgrade your diet plan for the following week. Therefore, the weight loss dietician will be your helping hand in your magical weight loss journey.
How can a nutritionist aid you in your weight loss mission?
Helps you to avoid the complete elimination of one food/nutrient: It is often seen amongst people that in the urge to lose those extra kilos from their body, they become obsessed with altogether avoiding a particular type of food groups like carbohydrates or sugars. Rather than eliminating one specific food group in your diet, your nutritionist for weight loss will focus on balancing your calories by encouraging you to enhance your calorie burns each day with ample movement and exercise. Imagine having that piece of chocolate cake on your birthday without worrying about those extra calories. Be assured you can cut off those calories by working one hour extra in the gym.
Help you to indulge yourself in a cheat meal from time to time: Your weight loss nutritionist will design your nutritionist diet plan in such a way that involves regularly scheduled cheat days every 15 days. A cheat day is when you give yourself a break from counting calories in each portion of your meal and gift yourself the freedom to enjoy your favorite food. It can help in weight loss by reducing cravings for your food, giving a break from your strict dieting rules, and soothing your mind.
Help you quit the spotless clean plate club: Every one of us is taught from childhood to finish everything on our plate. Your weight loss nutritionist will help you eliminate the habit during your weight loss journey. It is challenging to leave your favorite piece of food when your tummy is full. Here the nutritionist will assist you in skipping eating every morsel once your stomach is full. The nutritionist's diet for weight loss will include specific recipes that will indulge a lot of healthy goodness without compromising on the taste.
Hiring the best nutritionist for weight loss could be a kick-ass move when you are serious about kicking off those extra pounds from your body. Therefore, to avoid any red flags and find the best nutritionist for weight loss, you have to ask specific questions to the nutritionist.
Certifications of the Nutritionist: Nowadays, pretty much with a little amount of knowledge, anyone can claim themselves a nutritionist. Many nutrient supplement promoters call themselves a nutritionist or nutrient coaches to promote and sell their products. So, the first thing you need to ensure before hiring a nutritionist is that they are certified as a Registered Dietician Nutritionist.
The cost of each session and insurance coverage: The next question you need to ask is about the cost of each session and whether it is covered under insurance or not. The cost of each session varies from state to state. Therefore, you must ensure beforehand if the initial session and the follow-up visits fall within your budget.
The YoYo Diet Effect
YoYo diet effect is a diet plan that operates so that you lose weight while on a diet. Still, as soon as you continue your regular eating regime, your weight will increase more rapidly. Therefore, the followers of the yoyo diet would find it hard to maintain weight. Moreover, all the weight regained will be stored as fats that might lead to several other diseases like diabetes, muscle loss, etc. Therefore, the best nutritionist for weight loss or dietician for weight loss will never encourage you to follow such a diet pattern.
Beneficial Tips to lose weight in a Healthy Way
Satisfy your snacking needs intelligently:
It is better to satisfy your snack cravings with a healthy option than binge eating later. Instead of going for deep-fried and oily snacks, you can always switch to a healthy choice like baked nachos or protein-packed bars.
Increase your Protein Intake:
Adding more proteins to your diet is one of the key ways to lose weight healthily. A protein diet helps you metabolize your calorie intake and makes you feel fuller for the day. Eating high-protein food for breakfast like boiled eggs or a bowl of oats will keep your hunger pangs at bay throughout the day.
Chewing your food Properly:
Eating slowly and properly chewing each bite can assist you in losing weight. Your appetite is controlled by a hormone called ghrelin which also impacts your calorie intake. When you are eating at a faster pace, your brain doesn't have sufficient time to release the fullness hormone that results in overeating and, ultimately, increased calorie intake. Moreover, eating slowly also offers other benefits like experiencing joy of your favorite dishes, quick digestion, improving your gut, and reducing the stress.
Sound sleep:
Those who disrupt their sleeping patterns or have difficulty sleeping due to stress and anxiety issues have problems losing weight. Therefore, it is crucial to reduce stress by practicing meditations, affirmations, and indulging in any activity like dancing, singing, etc., to reduce stress and manage your sleep patterns.
Frequently Asked Questions
How much weight I will lose in a month?
A major part of weight loss depends on your determination and discipline. But, adding to the numerical range, the fat reduction by our balanced diet is 3-6kgs, which will never come back to you ever again. A diet by which you can add all the protein, vitamins, and minerals to your body and reduce weight. What else could be a blessing than this?
What kind of diet do you provide?
Our meal plans are based on healthy eating and a healthy routine. We customized diet based on your health needs, your health goal, your choices and taste buds. Diet plans will be weekly basis and will change after consulting your progress every week.
Do I have to starve myself to lose weight?
No. You do not have to starve for weight loss. For losing stubborn weight or fat, your focus should be a conventional routine and the quality of the food that you are taking in. You can lose weight even by consuming every meal in a defined portion. Starving is never a good option, as our body requirements have to be fulfilled by every food group.
What sorts of enhancements are prescribed to help accelerate weight reduction?
We don't suggest taking any supplements or weight reduction prescriptions. It is a lot better to receive a weight-loss consultant online with a way of life of good dieting propensities and normal actual work and to figure out how to control your craving.