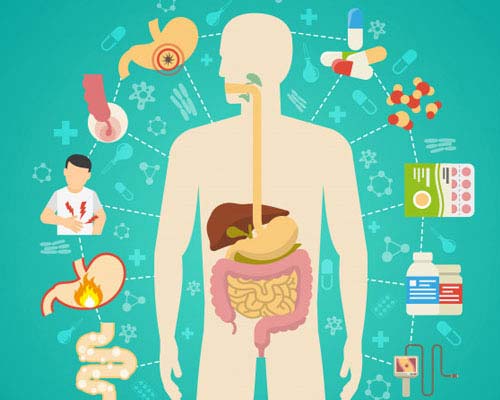 The digestive system is a very complex part of the body. It starts from the mouth and ends up in the rectum. The basic function of your digestive system is digestion, absorb essential nutrients, and is responsible for getting rid of waste. Many organs help and support the system by releasing many enzymes and hormones. But in this epoch, because of our lifestyle, most people face a lot of gastrointestinal problems. The two most common stomach problems are acidity and constipation. We don't know what we eat is affecting us in what way. Hence having such issues are very common. Most of us has to rely on medicines for relief but it keeps coming back. But instead of taking medicines if one can focus themselves on their eating, your gut health improves on its own and these issues won't keep coming back.
If we can know the best and easiest ways to get fast relief from our acidity and constipation, then we can live a healthy and comfortable life. Ayurveda gives us many home remedies to get quick and fast results to get rid of these issues, but the fact is you cannot rely always on those remedies also. So naturally, we have to mainly focus on eating right. A healthy and balanced diet is the key.
The most common digestive problems include heartburn/Gastro esophageal reflux disease (GERD), inflammatory bowel disease (IBD), and Irritable bowel syndrome (IBS).
A balanced digestive issues diet including enough probiotics and prebiotics, fiber, antioxidants, vitamins, and minerals, will help to keep your gut and you healthy. We have conducted more practical and long lasting methodology to support your gut health, under the guidance of famous dietician in Delhi for digestive issues diet. These tricks will not only help you to get rid of your stomach problems but will also help you to get better nourishment through the food you eat and hence a better in improved health.
Keep your heart healthy and fit, with our special healthy heart programs.
Frequently Asked Question: Dietician in Delhi