Online Dietician Consultation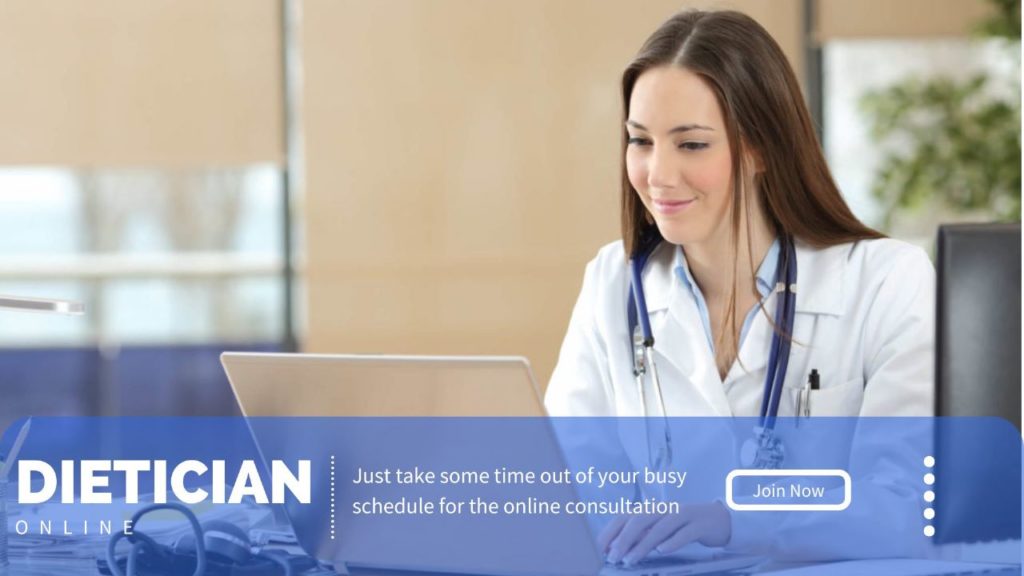 If you find it difficult to visit a diet clinic but desperately want to consult and start with your health plan, here is the best way to connect with our expert Priyanka Jaiswal. We understand the importance of your time to manage your work and home, so we provide all the care plans through Online communication with you over telephone consultations, video consultations, text messages, whats app, emails. Once the consultation is over, the Diet Plan and all the instructions will be mailed or through whatsapp. This will be like just having face-to-face communication with the dietician.
Regular follow-ups and keeping a track of your progress will be done. Just take out few minutes from your busy schedule and talk to our expert anywhere and at your convenient time and get your healthy diet plan and care plan.
When we visit a clinic we expect that the health expert will listen to our issues carefully and then help us. But sometimes doing it online is a challenge as it is difficult to understand the facial expression of a person behind a camera. Our health expert understands all this very well and so keeping this in mind, dietician Priyanka makes a true connection with you by greeting you and asking you about your wellbeing.
We understand that sharing your personal and medical details is confidential and we keep them safe with us. Before planning a diet plan, here what we do:
Online Diet Consultation with Dietician Priyanka Jaiswal
Just take some time out of your busy schedule for the online consultation and get your personalized diet plan
The mode of the online consultation could be Whatsapp, Zoom, Skype, google duo, Microsoft team, or Facebook. Then get your diet plan through whatspp or emails.
No need to worry so much now about your diet consultations and getting your diet plans. Get them anytime and anywhere you want.
When and how to consult a Dietician/Nutritionist online
There are several situations that demand quick contact with an Online Dietitian Consultation. However, in today's busy life how busy we are that don't have enough time to take care of our health. And health plays a vital role in lifespan, so what is to be done?
In this case, you should consult with a dietician that too online. Whether at work or out of town, you may be in traffic or stuck somewhere; you can easily take online dietician consultations for a hassle-free routine. Like any other problem, your nutritionist and dietician don't need any physical diagnosis, so it is anytime to consult online with a dietician.
The best part is that you can ping your dietician many more times in a day in case of any query, doubt, or you want to consult again. Whether you have any problem or not, it is essential to consult a dietician in a regular routine to take good care of your health and follow an optimum nutrition chart.
However, see a dietician as soon as you can if any of these five scenarios apply to you:
Your well-being cannot wait.
Suppose any of the five situations listed above apply to you. In that case, we strongly advise you to schedule a consultation with an accredited practicing dietitian (APD) like Dietician Priyanka Jaiswal. Keep in mind that one of your most valuable belongings is your health. By delaying your consultation with the experts, keep it safe.
How to consult a Dietician / Nutritionist Online
Since a visit to a dietician is more of a consultation and is not always required to include a physical examination, it can be done successfully online. You must verify a dietician's credentials, experience, and client testimonials before scheduling an online appointment with one in India. Diet2Nourish includes limitless consultations with trained dieticians who can recommend dietary modifications or diet programs following your unique needs or medical conditions.
Online Dietitian Consultation is easier than you think. Consulting a Nutritionist or Dietician online is very easy as you need your smartphone with an internet connection, and that's it.
Why to choose Dietician/Nutritionist consultation online
Want to achieve your health goals, but not have enough time to travel to dietician or nutritionist?
It is no more a mystery that our health needs constant support and personalized education. For which online nutritionist consultation can help you in various ways. Yes, this is ultimate problem to your solution.
Online nutritionist consultation broadens your understanding of nutrition. Not only that, but adhering to mindful eating is the finest approach to enhance your existing state of health.
This pandemic (Covid-19) has trapped us in its midst. Thus, maintaining good physical and mental health becomes essential. During that, more than 80% people opt online nutritionist consultation to maintain their physique and wellbeing. You can also make sure that your family's nutritional needs are met by registering with us online. Consulting a nutritionist is beneficial for controlling chronic diseases like diabetes and heart disease, especially in the modern era.
The following list explains why hiring an online dietitian or nutritionist is the finest choice you can make for your family's health.
1. Make sure of you good health remotely
People who don't have convenient access to the services can benefit from online therapy via Skype, WhatsApp calls, or Facetime. People who live in rural areas lack the same convenience of choice. This is especially true when it comes to the various needs that city dwellers have.
For such people, online counselling offers the ideal solution. When it comes to scheduling visits, online nutrition counselling offers more flexibility and is also faster and safer.
2. A chance to get Clinically Accredited Dietary Advice
Our clinically certified dietician will give you the evidence-based details about the diet plan she suggests. This makes it easier for you to evaluate diet programs and online consultations without any personal, dietary, or even medical bias.
So, even if you contact a nutritionist online, you can be sure that you'll get current, accurate information based on scientific data, your body type, and any relevant medical evaluations that should be taken into account when creating your food plan.
3. Get a Personalized Assessment to stay healthy
You can be confident that you have important information with a personalized assessment of your health. It's necessary for controlling health successfully. This will assist you in stopping some health problems before they start. A health professional can also correctly diagnose your health problem.
4. Convenient and comfortable than you think
Well, online consultations give you the option of picking the setting you choose in addition to the travel time you save. Your total experience will be more comfortable thanks to this kind of option.
You can always reschedule if something essential comes up. This adaptability ensures that you are making the best decisions at the appropriate time.
We at diet2nourish help you develop a long-term strategy for optimal health through online nutritionist consultation.
Frequently Asked Question: Dietician in Delhi